Welcome to my life! My name is Shayla. I reside in Toronto, Ontario, Canada.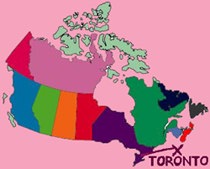 Why did I set up a Web page? Why not? It seemed like a good idea at the time (and hopefully it still is). I hope you like learning about me, and please, take a look at my links. I think they're great sites!
What do I have to say for myself?
Well, if you ask anyone who knows me, alot!! Always talkative, always curious, always busy (sometimes too much!), my life is always in a state of go, go, go! Not that I mind. I like keeping busy. So, I constantly fill my life with events, friends, pursuits and more. People say that if you want to find out about anyone in the Jewish community in Toronto... ask Shayla! I seem to know a lot of people...

Music is extremely important to me (see my links...), so is the Jewish Community (again, see my links)... I'm active in many groups in Toronto, including Kolel (the Centre for Liberal Jewish Learning), a monthly current-affairs discussion group, and Hadassah-WIZO (where I'm President of the ATID Chapter (30-somethings, half singles, NOT the ladies-who-lunch crowd). (We're always looking for new members, so if you're interested, please send me an email or sign my guestbook!) Our newest ATID project is selling one of a kind hand-made pottery pieces by retired Toronto artist, Annie Schwartz. Visit ATID's pottery website. to view our site and see the link to our photo gallery. If you're interested in purchasing an item (all proceeds to charity), please email us at: atidpottery@rogers.com.

Back in 1997 I was heavily involved in the community theatre scene in Toronto. As part of JEWISH THEATRE PROJECTS, our cast of mostly amateur actors created several plays through the workshop and audience feedback process, under the experience and direction of Jodi Miller. Our works in progress, "This Could be the One!" was a lighthearded (and often touching) look at being Jewish and single, and living in the 90s! We workshopped it to an audience of almost 500 in March, and then reworked it for a three-night run in September. It was a great success! In addition, we were also honoured to be part of the Ripple Effect Festival of Theatre of the Oppressed, which was held that year in Toronto. We created a series of scenes which illustrated oppression -- from within our own community, family and friends, and also from outside our community (i.e. anti-semitism). Our performances that summer were an unforgettable lesson in oppression, authority and the power of words and actions on everyone in our lives. It was a fabulous opportunity to be part of such an incredible festival. I also met some of my closest friends through Jewish Theatre Projects.

My Family
My mom, Sharyn, is one of my best friends. Her partner in crime is Reuben. My brother Arthur is married to Judy, and their daughter Kerry, my niece, is one of the loves of my life. I cried when I first held her! She's growing like a weed, but always a wonder to behold! How time flies! The newest addition to their family is Yael Ronit, born in November 2001. Both girls are brilliant and amazing... but of course, I'm biased!

My other brother Sheldon, is married to Laura. Both brothers live in the U.S., so our visits mean a lot to us all.

I have tons of relatives, outside of my immediate family. A family tree would take up all the space I'm allowed at this Webserver. Honourable mention should go to my closest relatives... they know who they are!! (I'm afraid I'd get verbally abused if I dare leave anyone out!) Check out my PHOTO GALLERY to see pictures of my family and friends. Check it out periodically, as I update it whenever I have a chance.

Hobbies
I love creative pursuits, everything from decoupage, to jewellery making (although I haven't done much of that lately), to listening to live music (especially jazz, 70s funk and 80s retro), to writing, to baking and cooking (I do a lot of that!)... I'm never very bored! (but often quite tired!!)

In September 2000, I joined a Jewish bowling league in Toronto (couples/singles, 30s and 40s). Without expecting to, I met a great guy there: Jack...

(here's us at a resort this past summer, the day after he proposed!):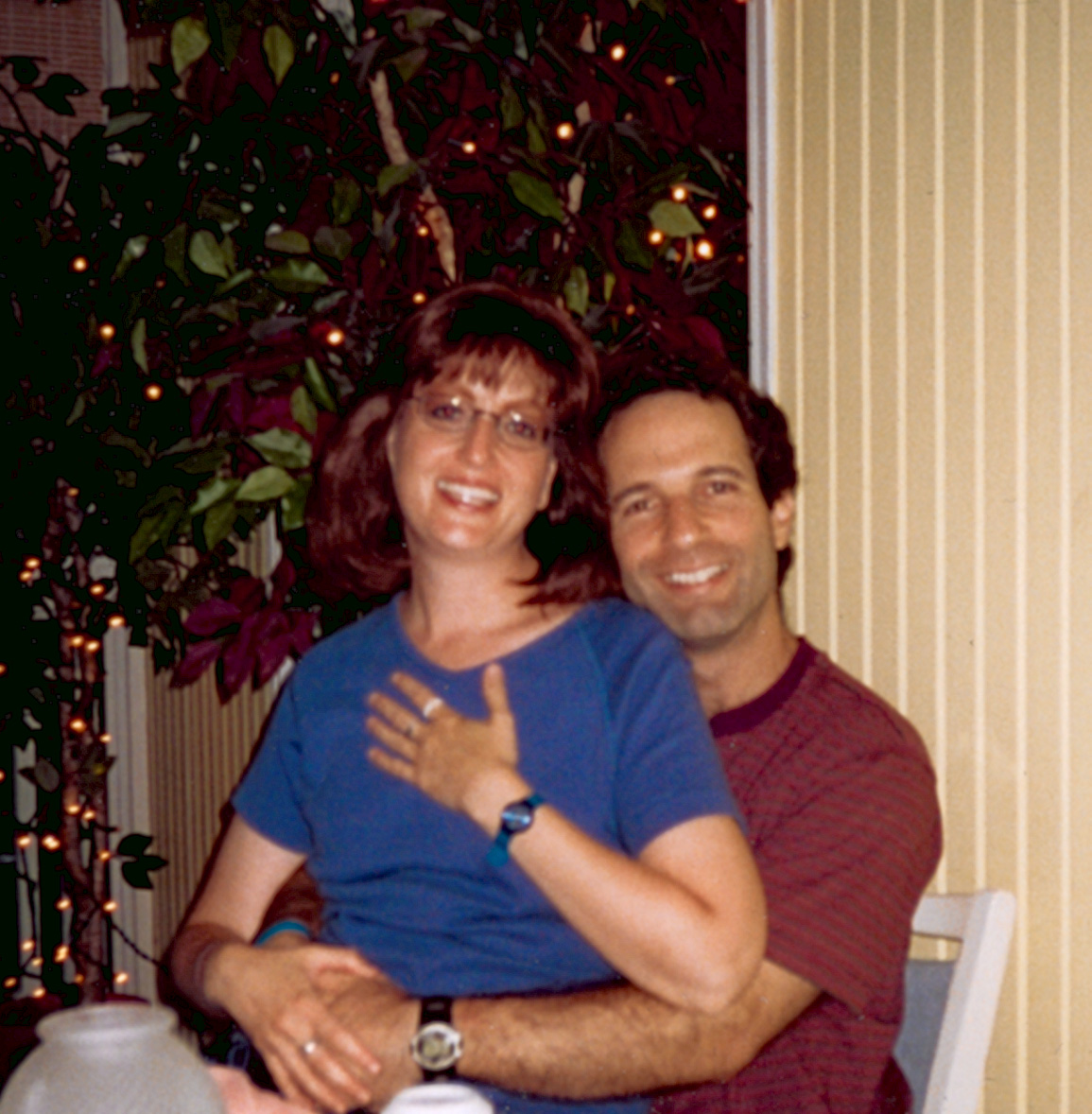 After dating for almost two years, he finally popped the question! We're were married in April 2003!! (Thank you maven bowling league for changing my life!!!)

We're also involved in Mosaic. Check out their site for all the latest activities in the Greater Toronto Area.

Other activities I enjoy are: badminton, cycling (I'm still a novice), walking, baseball ( joined a recreational league in the summer of 2001), and I recently discovered (on a trip to Club Med, Cancun...) that I enjoy water aerobics. I also snorkeled for the first time!!! What an experience! I even like to showshoe, and may even try cross-country skiing again (I haven't been overly successful with it lately :-) .

Friends
"I get by with a little help from my friends!" Boy, do I ever. I'm blessed to have long-time friends, since childhood... Karen, Sherry, Ann, Rose, Pat; friends from the University of Waterloo (and their partners)...Beth (and Jay), Tony (and Dan), Ivan (and Laurian), Glenn (and Rona), Steve (and Ariela)...; and friends from Tel Aviv University...Wendy and Oz, Michele and Mike, Tammy and Vic, Marc, Sarah, Ari.
I also have newer friends, without whom I'd never survive... Miriam, Erin, Kefira, Renay, Tikka, Elaine, Lukshmi, just to mention a few.
I'm still in touch with most of these people, even after 10, 15 or 20 years of friendship! I also have 4 pen pals, Tanja in Amsterdam, Damien in Paris, Jonie in Maryland (formerly Natchez), and Bryan in Kentucky. I met them all when I was 16, through the Manhattan Transfer Fan Club. We were all huge fans of this premier vocal jazz ensemble, and to this day, we're all still extremely into jazz and various other types of music.

My Business -- Shayla "Gee" Enterprises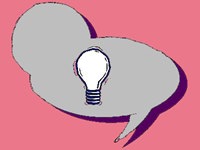 With a B.A. from Waterloo, and a Certificate in Public Relations from Humber College, my ideal job is planning events, doing promotions, and writing, preferably in the food industry (specialty/gourmet especially). For now, I'm doing desktop publishing and writing for a small communications firm in Toronto. I also have my own freelance business, which helps me keep the creative juices flowing. I do desktop publishing, press releases, writing, editing, and small event planning/promotions. Please take a look at my Event-Planning Experience for an idea of what I've worked on in the past, both professionally and as a volunteer.
Email me at sgjazzchick@hotmail.com if you're interested in learning more about how I can help your business.

My Favourite Links
My favourite sites on the Internet deal mainly with jazz, food or Judaism...Check them out!:
Food Links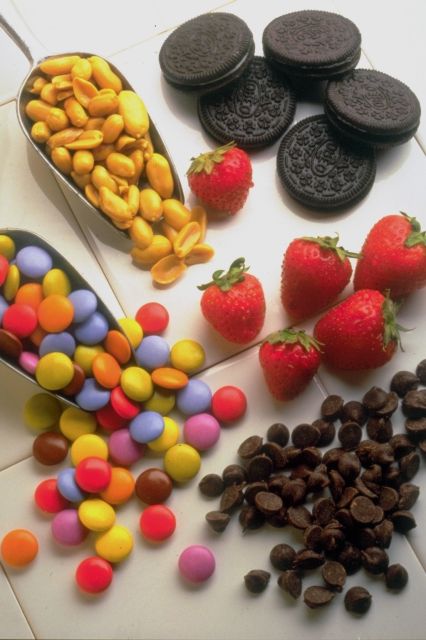 I love to cook, and I especially like trying out new recipes. I'm on a Jewish Food List online, which has introduced me to many new friends around the world, including some in my own backyard! They're a great group of people and if you're interested in Jewish cooking, the JEWISH FOOD LIST is the place to join (see 2nd link below). My links lead to tons of great cooking ideas (and some fun eating ideas too!). I also have some favourite recipes that are "tried, tested and true". Let me know if you liked them!
Jazz/Music Links